Comprehensive Puppy Training
& Social Development
Puppy Development
Did you know that the window for puppy socialization is between 3 weeks and 16 weeks?
Are you interested
in this service?
Contact Emily for details and pricing
Contact Us
Emily Scott specializes in puppy training and social development. She has trained 1000's of puppies over the last 30 years!

She works with all breeds and sizes. Her goal is to help pet owners nurture and 'mold' their crazy, nippy puppy into a model adult dog that has wonderful house behavior AND is confident and socially appropriate with people and animals. She offers the most positive, comprehensive PRIVATE puppy program in Central CA. Puppies may start as early as 8 weeks of age. Emily's puppy program includes private, in-home training to address house behavior and behavior training, as well as 6 hours of puppy socialization with other puppies and adult mentor dogs. This program is absolutely the most comprehensive puppy training of its kind in the Central Valley. Emily coaches the owners on how to train their puppy and provides follow-up support for the life of the puppy!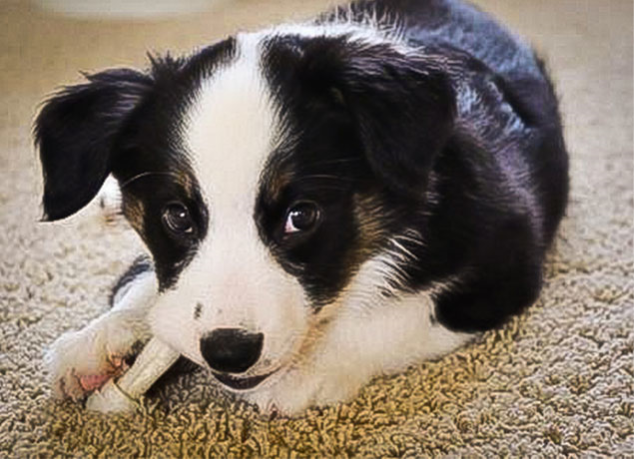 Private training sessions include:

Biting and Nipping management
Toys & Enrichment – Rules & Recommendations
Potty Training (House breaking)
Tethering Basics (Limiting freedom in the house)
'Give' Training (Giving up/sharing objects)
'Leave it' training (Leaving objects alone on the ground)
Clicker Training (Marker training using positive reinforcement)
Comprehensive Behavior Training including: 'Sit,' 'Down,' 'Stay,' 'Come,' 'Off,' 'Go to Bed,' 'Walk Away,' 'Touch.'
Preparing Pup for Being Alone when Owners are at Work
Loose Leash Walking – Leash Training
Calm Behavior Around People (No jumping)
Health & Wellness Lecture
Puppy Playgroup Socialization sessions include 6 hours of socialization in a safe environment (even for puppies that are not fully vaccinated). Puppies are given opportunities for safe play with other puppies and mentor dogs. They are taught appropriate play behavior with other dogs. Puppies are also given an opportunity for rest between play sessions and enrichment with puzzle toys! All management of groups is conducted by staff personally trained and monitored by Emily Scott. Puppies that have had their second set of vaccinations are welcome to attend! Shy puppies are given the extra attention and time needed to gain confidence around other dogs. There is absolutely no other socialization program that comes close to Emily's puppy program! This is truly the best investment you can make for your puppy.